The Bryn Johnson Group
because you should like your job
(what?!? Yes. revolutionary, we know.)
We are in the business of career mobility and management.
Helping individuals put the best version of themselves into the marketplace to identify the next right career move. Sometimes that means navigating your career development path at your current organization. Sometimes that equates to finding a new workplace to call home. Giving your career a much­-needed jolt through coaching, a personalized networking strategy or a revised digital persona and online personal brand is what we do.
At the same time, we are engaged with some of the most uniquely-­inspired brands in the country to hone in on the very specific challenges of their talent acquisition strategy. To match the culture story to the recruiting efforts. To attract and recruit people who will flourish and move the mission forward.
It's our ability to remain current and engaged on both sides of the matchmaking process that allows us to offer fresh insights into our work. We love what we do each day and the remarkable people we collaborate with along the way. Shouldn't you?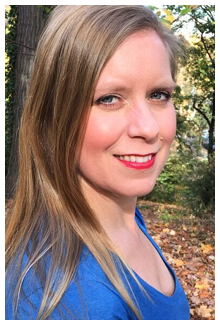 Hi, I'm Bryn!
It's all about Careers, Connections and Coffee with me!
Since my earliest days of work, I have been advocating for career mobility and management issues on behalf of professionals.
In the first 20 years of my career, I evolved from working in the Wellesley College placement office to serving as Director of Global Consulting at Monster.com. The road in between was paved with opportunity to take risks and help people view their careers in a whole new way. I've always been a fan of thinking of your career trajectory as a free agency. One big rotational program to build your body of work. Therefore, in 2010 to further my career adventures, I left Corporate America and started my own business.
Along the way, I've experienced some really fun and rewarding career milestones:
Conducted networking and career management workshops across the country from Harvard to the NFL.
Hosted a highly-successful weekly radio show
Created a Fortune 50 company's first internal and external career site and employment brand
Led multiple management and diversity leadership programs
Evangelized about the art of recruiting and power of social media to ballrooms filled with recruiters
Recruited hundreds of amazing and talented individuals
Counseled thousands of professionals regarding their career challenges and aspirations
Today, my clients are all over the world ranging from executives to directors to colleges or non­profits to small businesses. Viewing recruiting and career mobility from all these perspectives supports me in being a more effective leader, storyteller, community builder, digital personal brand strategist and career coach.
Inside the Brain of Bryn:
On any given day, you can find me relaxing in a NYC independent coffee shop while chatting with a friend or on my laptop writing for my blog, Brain of Bryn. The one guarantee: There will be an iced cold brew or steaming café Americano in my hand!