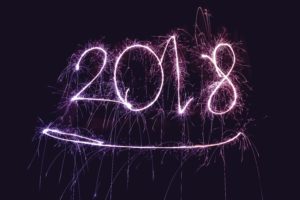 My circles of collaborators, friends and clients have created a world for themselves filled with inspiration and motivation. Not in every moment, mind you. But like me, they are more likely than not to reach for something that illuminates or promotes self-discovery. Just a fact.
You know. You are one of them 😀
Therefore, in the new year most of the social media, blogs and podcasts I follow are jam-packed with fellow searchers looking to define their aspirations for the 365 days in front of them –with a word. One word. One word that summarizes their hopes and dreams. One word they can reach back and use as inspiration when the times get tough. Their theme.
I thought: Maybe I need a word.
So I pulled out my journal and just started writing. My free-form method of sharing with the Universe. A sure fire method of stopping the analysis in my head over choosing that "perfect" word to define my year. Because here is a sample of what was going on in my head:
Is that word strong enough?
Is that word comprehensive enough?
Is that word forward-thinking enough?
Is that word motivational enough?
Is that word unique enough?
O.M.G. Stop the insanity!
Clearly I needed to coach myself with a bit of that loving, soothing, non-judgmental, curious language I use authentically with my clients.
Bryn, this one word is a starting point, not a definition.
Bryn, you cannot do this wrong.
You can always choose more than one word.
Please, I implore you, make it positive.
Keep it simple.
It is just a theme – a direction.
Let it inspire a million words!
Wait… what did you just say? Let it inspire a million words? Ohhhh….. And that is when I made the most awesome decision for me! I will be best served doing this fabulous, free-flow writing exercise monthly and then choosing a word for the MONTH.
One word is not enough.
(and if you know me even slightly, you know that one word in never enough. I love words and I love to speak them- in rapid fire- fueled with much caffeine- think Lorelai Gilmore or an Aaron Sorkin show)
Therefore, I only had to pull out that journal and think about where I am right now in my life. In this moment. With the month of January stretching out before me. I even mixed in 20 minutes of meditation to feel grounded and excited by my choice.
I am pleased to announce that my January Inspirational and Guiding word is:
RECALIBRATE
More to come in future posts about how the theme of RECALIBRATE plays out in my wintery, snow-filled month.
✦ In the meantime, were you planning to choose a word for the year or the month?
✦ If so, have you taken the time to identify the word or series of words that will inspire you?
Would love to hear what you decided on.
📷: Photo by NordWood Themes on Unsplash
SaveSave
SaveSave
SaveSave
SaveSave
SaveSave